Current: Clinical Trial for Noninvasive Screening for Oral or Oropharyngeal Cancer (VIG-001) at 3000 N. Halsted Office
Just a Day or Two Ago, Your Hearing Was Just Fine, Then, out of nowhere…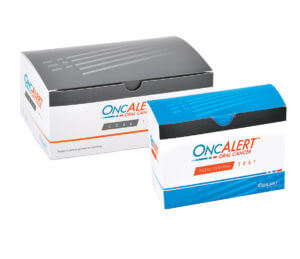 Researchers at Vigilant Biosciences want to develop a test that can be administered in a dental or physician's office to aid in the decision to biopsy lesions in your mouth that could be cancerous.
The test is quick and noninvasive using only your saliva for testing.
Would the study be a good fit for me?
This study might be a good fit for you if you meet the following criteria:
You are at least 23 years of age
Your dentist or doctor has a clinical suspicion of potentially malignant oral disorders
You have not been previously diagnosed or treated for head and neck cancers
You have not had a previous biopsy
You are not pregnant
What would happen if I took part in the study?
You will:
Complete a clinical questionnaire that asks about your medical history, socioeconomic status, smoking and drinking history, and questions related to your oral health
Be asked to refrain from eating, drinking, tobacco use, chewing gum, using mouthwash or brushing teeth for an hour prior to taking the
OncAlert RAPID test
Have an oral physical exam
Complete the OncAlert RAPID test
Be compensated at each study visit
If you are interested, please contact Ninos Joseph at (773) 289-1823.