A Facelift for the Soft Palate
A new option for chronic snoring
There's new hope on the horizon for those who need quality sleep. A new procedure, called Elevoplasty™ is a minimally-invasive, office-based procedure that works like "a facelift for the soft palate"™. It has been shown to help people who suffer from snoring.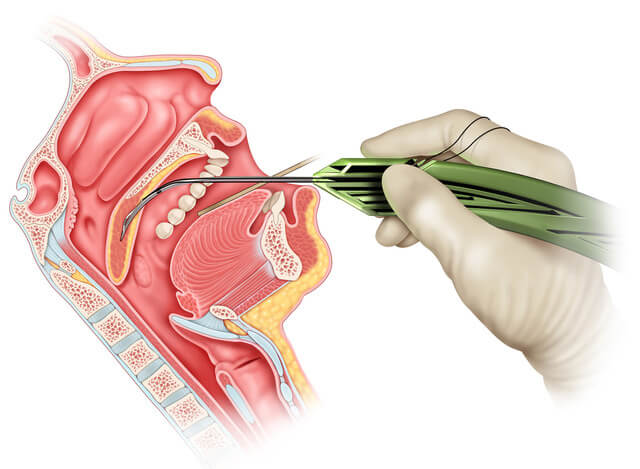 "Many patients seek relief from snoring who are not interested in wearing an oral appliance at night and who are not willing to undergo invasive palate surgery," said Dr. Michael Friedman, medical director for Chicago ENT. "This procedure helps to open the airway during sleep, thereby reducing or eliminating snoring. It requires no general anesthetic and is performed in an office setting."
Chicago ENT is one of eight academic institutions and private practices across the country that participated in the S.I.L.e.N.C.E. clinical trial that brought Elevoplasty™ to market. The investigators included leaders of sleep disorder treatments and international lecturers in the field of otolaryngology. Dr. Friedman, who served as the Study Lead investigator has published numerous peer-reviewed papers on sleep disorders and treatments.
The study collected data from 52 adults with chronic disruptive snoring. The Elevoplasty™ procedure involves placing several resorbable implants into the soft palate. It was shown to sufficiently stiffen the soft palate, significantly reducing snoring annoyance levels based on reporting by the bed/sleep partner. In addition, significant improvement in daytime sleepiness and quality of life was reported by the patient during the six-month follow-up period.
Based on the results of the study, it was determined that the Elevoplasty™ procedure is a safe tool in treating selective patients suffering snoring. These findings were presented at the American Academy of Otolaryngology-Head, and Neck Surgery Foundation, Inc. Annual Meeting and OTO EXPO; October 7-10, 2018; Atlanta, GA.
Learn More about Elevoplasty™ at www.zelegent.com