Chicago Otolaryngologists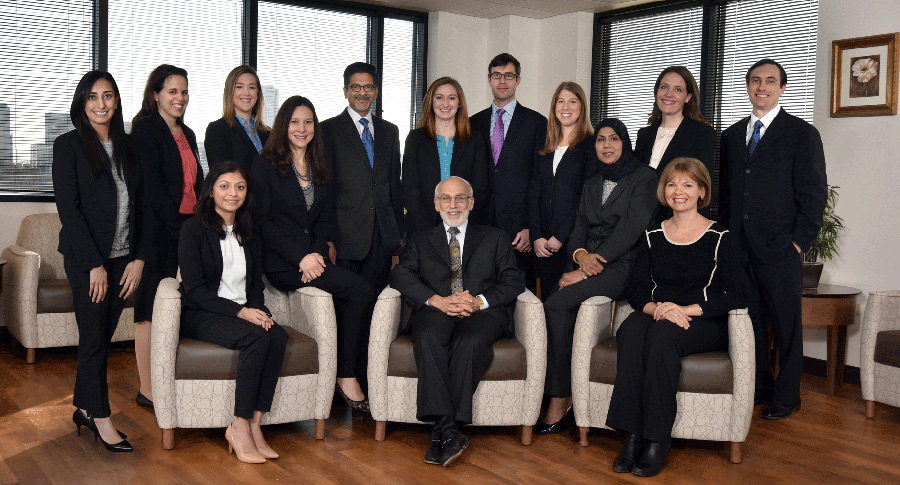 About Chicago ENT (Ear, Nose and Throat)
Chicago ENT continually seeks and acquires the latest technology and learns the latest techniques so that our patients may benefit from advances in medical care. The physicians and staff at Chicago ENT strive to provide the highest quality otolaryngology care in an environment that invites collaboration and promotes progress in our clinical endeavors and in our patient comforts and conveniences. Chicago ENT supports a high level of communication among our physicians and staff, between our patients and our physicians and staff, and to our referring offices.
By pursuing these goals, we prove our commitment to excellence and to providing superior ENT care to each patient at every visit.
Meet our doctors
Michael Friedman, MD
T.K. Venkatesan, MD
Adam J. Levy, MD
Kathryn Colman, MD
Ayesha Siddiqi, MD
Kirk Shepard, MD
Claire Kenneally, MD
Malik Nassan, MD
Jake Friedman, MD
John J. Kelly, DDS
Ellen May, AuD, CCC-A
Michelle Nebel, AuD, CCC-A
Jaclyn Riel, AuD, CCC-A
Stepahnie Feller, AuD, CCC-A
Lauren Lesniewski
A legacy of research, treatment, and service
In 1977, Dr. Michael Friedman completed his residency and joined a Chicago otolaryngology practice that was later renamed "Head & Neck and Cosmetic Surgery Associated, Ltd". This evolved into the more encompassing "Advanced Center for Specialty Care."
"The Advanced Center name was a more accurate reflection of what we were trying to achieve," says Dr. Friedman. "Advancement is crucial to patient care and that one word — 'advanced' — served to underscore our ongoing commitment to seeking out the latest technology and procedures."
Today, The Advanced Center for Specialty Care is known as Chicago ENT, renamed to highlight the type of care and where we provide it. "We attract patients from all over the world," says Dr. Friedman, "but our roots are right here in Chicago. So it's only fitting that we pay tribute to this great area, to our patients, and to the many physicians here who trust their patients to us."
Chicago ENT became the first center to provide integrated, comprehensive care for sleep apnea, thyroid and parathyroid disease, and all conditions of the ear, nose, and throat. Today, our dedication to state-of-the-art medical services continues with such techniques as Inspire Therapy, the Pillar Procedure, balloon sinuplasty, and robotic-assisted surgery.
As it evolves and grows, Chicago ENT has increased its level of clinical support and exceptional patient care with the addition of expert ENT, allergy, and sleep physicians, and and the addition of a fourth Chicagoland location in Skokie.
"We'll never stop growing, clinically or otherwise," says Dr. Friedman. "Our medical team and staff share the same commitment to continuous improvement that has been part of our culture since we began."