Doctor of Audiology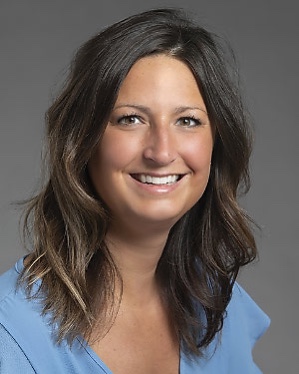 "Hearing and communicating with others is what allows us to build and maintain relationships throughout our lives. Most people do not realize when their hearing gradually begins to decline and they gradually begin to withdraw from social situations. Connecting with my patients and being able to guide them through their journey of re-adapting to hearing things that they haven't heard in many years is what I love most about my job!"
Dr. Jaclyn Riel graduated from Illinois State University with a bachelor's degree in
Communication Disorders and Sciences and she continued on at Illinois State to earn her Doctor
of Audiology. After graduation, Dr. Riel worked in several private practice settings and hearing
centers where she gained experience with hearing diagnostics and hearing aids. Most recently
Dr. Riel practiced at Rush University Medical Center where she saw pediatric, adult and geriatric
patients with hearing disorders.
Dr. Riel's interests in the field include hearing diagnostics, hearing conservation and hearing
aids.
Board certification
Clinical Competence in Audiology
Education & training
AuD: Illinois State University
Undergraduate: Illinois State University
Licensure
State of Illinois
Professional organizations
American Speech and Hearing Association
American Academy of Audiology