Wearing a mask has become something that everyone has to do daily. But it may have made you realize that when you do need to wear one, you can't hear.
In fact, you may have now come to the conclusion that you have a hearing problem. What does wearing a mask have to do with your ability to hear?
Without realizing it, you may have been reading the lips of those around you to compensate for your inability to hear them. If you're wearing a mask and staying six feet apart to social distance, this becomes next to impossible.
If it feels like you're losing your ability to communicate with the world around you, don't despair! Keep reading for 6 signs you need a hearing test and learn how Chicago ENT can help!
Why are hearing tests important or necessary?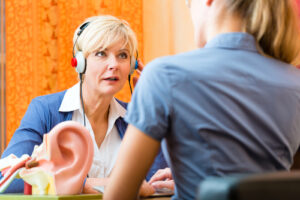 To start with, hearing is one of the most important senses you have, along with vision, touch, smell, and taste. To not have any of these senses makes it difficult to live an enriching life.
For this reason, hearing tests are important because they are one of the only ways of knowing something is wrong with your hearing. Countless studies show that hearing loss is often linked to other health concerns like dementia and even depression.
1. You can no longer read lips when people wear their masks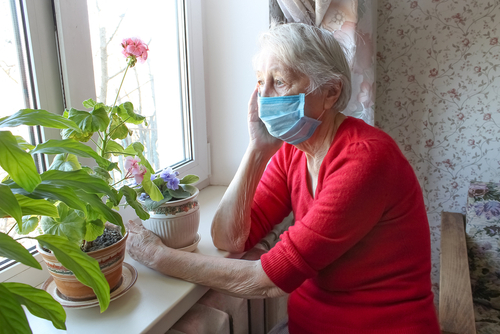 Up until recently, you may not have realized you had a hearing problem because you got by on reading lips. The problem with that has become clear recently, since now many people wear masks when they go to the grocery store, run errands, or just out on a quick walk.
Now that you can no longer read people's lips, you may find it a lot harder to understand them. If you can't read their lips or hear them, how can you communicate?
This can be frustrating because communication is an essential part of the human experience. If you find it difficult to understand what people are saying to you or you can't hear them without the aid of reading their lips, why not get a hearing test? This is a proactive approach to finding out what's wrong.
2. You turn up the television as loud as it will go when you watch it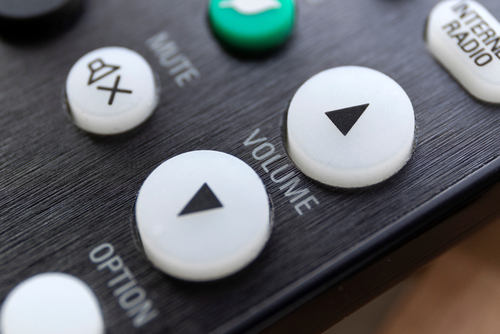 If your remote on your television won't go up any louder, this could be a sign that there's something wrong with your hearing. There is a reason why your remote will only go up to a certain volume when you watch television.
For most people, watching television at this volume is actually too loud! If you still can't hear your TV and you have the volume up as loud as it will go, you should consider scheduling a hearing test at Chicago ENT. If there is something wrong with your hearing, it may be as simple as getting fitted for hearing aids or another hearing device.
3. You go out of your way to avoid noisy social situations
It's your daughter's fiftieth birthday party. There will be social distancing, outdoor seating on the patio, and it's taking place at your favorite restaurant.
But you still say you can't make it, saying you have a prior engagement you have to attend instead. There's no prior engagement. Instead, you're just avoiding a noisy social situation where you think you won't be able to hear.
Sound familiar? Many people that suffer from hearing loss make these kinds of excuses because they are afraid of being in a situation where they can't hear.
You may also find that you feel overtired or have symptoms of fatigue. Trying to speak to people while not being able to hear what they are saying can be downright exhausting.
It makes sense that people with hearing loss suffer from high rates of depression, especially if they go out of their way to avoid social situations. There's no reason to keep living like this! The simple solution is to get a hearing test and find out if you need something to help you hear better.
4. You no longer hear every day sounds like birds chirping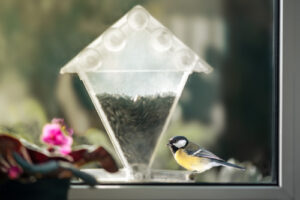 You may not realize it at first, but if you suffer from hearing loss, another thing that you may no longer hear is everyday sounds. When was the last time you heard birds chirping outside your window?
Do you sleep through your alarm clock every morning because you can't hear it going off? Do you miss text messages from your friends and family because you can't hear your text message notifications going off?
It seems small, but a world without these sounds can be a lonely and sad one. If it seems like things have been a little too quiet, now you may know why. Things that are at a higher pitch frequency especially may be hardest to hear as well.
5. You try to respond in conversations but your response is inappropriate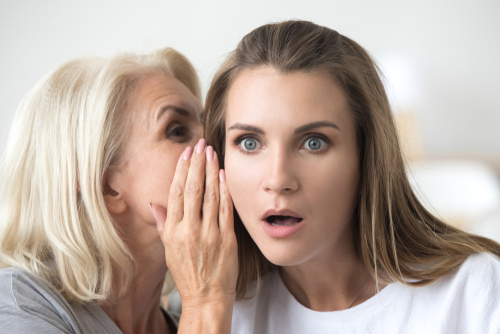 Having a conversation can be difficult in a normal setting. But if you are having difficulty hearing, it can be like trying to find a needle in a haystack while blindfolded.
You may be able to follow some of the conversation but it will take a lot of focus and concentration. You may miss crucial parts of the conversation.
When you respond, do people ever just stare at you because what you've said is so off? You tried but you missed something because you couldn't hear part of what they said.
As a result, your responses may not make sense or you may frustrate those around you. It's not your fault, but you can do something about it.
If it seems like something isn't quite right, talk to your doctor about setting up a hearing test.
6. You twist or contort your body to "hear better"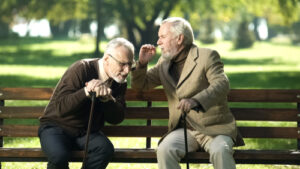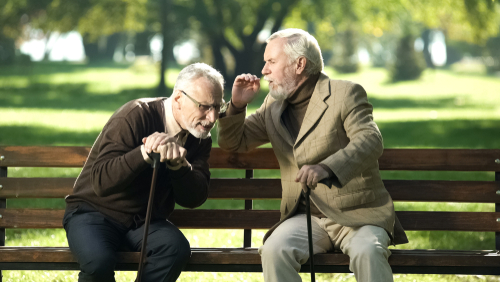 It may sound a little odd, but sometimes to hear better, people will do some strange things. Some people while parking may turn off the radio or their music so they can see the parking spot in front of them better.
It doesn't make a lot of sense, but to them, it works! The same can also apply when you're trying to hear. You may find yourself twisting or contorting your body to hear better.
It probably won't actually make you hear any better, especially if you have hearing loss, but it may make you think you can hear more. You may also sit closer during conversations or move your neck closer to people in an effort to understand what they are saying better.
What can a hearing test do for you?
At Chicago ENT, scheduling your hearing test is the first step. Once you come in for your appointment, one of our audiologists will go over the many treatment options for hearing loss with you.
Each patient has a custom treatment plan to ensure you'll be able to communicate with the world around you once more. This may include hearing aids, assistive listening devices that can be used with or without the use of hearing aids, and even custom sleep, swim, and recreational earplugs to protect your hearing.
What kind of treatment you'll receive depends on the severity of your hearing loss and the type of hearing loss you have. Your Chicago ENT hearing specialist will go over the best solution for you!
Ready to hear the world around you again? Schedule an appointment at Chicago ENT in Chicago, IL today!