Relief without surgery or CPAP
If you've been diagnosed with sleep apnea, many doctors will suggest you try an oral dental appliance. Oral appliances for sleep apnea are one of the most non-invasive, effective treatment options and just one of the benefits of our comprehensive care. Chicago ENT's approach to dental sleep solutions can help by avoiding the complications and disappointment of an appliance that is improperly fitted.
Our complete care boosts results
At Chicago ENT, our dental sleep specialists and ENTs always work together to ensure the oral appliances we give our patients do their job. That's why we always give you a complete medical exam and conduct a sleep study before we send you home with your appliance. Plus, we take the time to calibrate your oral appliance based on your sleep study results, so the appliance you bring home is perfect for you.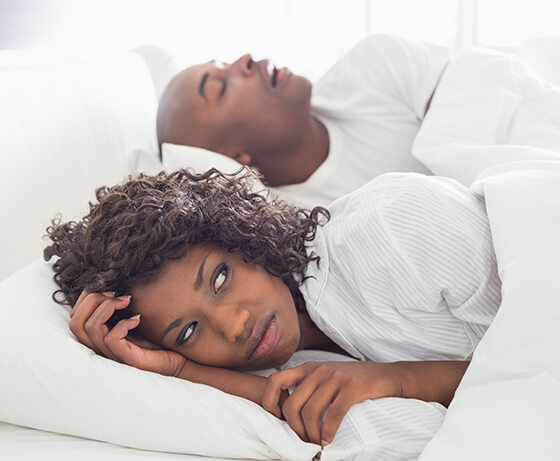 Benefits of oral appliances for sleep apnea:
Non-Surgical
Comfortable
Silent
Easy to Use
Lightweight, Perfect for Travel
Less Expensive