Do you suffer from frequent sore throats? Does your child always seem to have ear infections, month after month?
These are only some of the many afflictions that an ear nose throat (ENT) specialist, also known as an otolaryngologist, can treat.
Ear, nose, and throat specialists can also treat sleep disorders, like sleep apnea, and head and neck disorders. At Chicago ENT, you'll find a team that combines diagnosing all your ENT needs with innovative and minimally-invasive solutions.
Keep reading to learn more about what an ear, nose, and throat specialist does and determine if you may need to see one.
What Conditions Can Ear, Nose, and Throat Specialists Treat?
You can develop ear, nose, and throat issues no matter how old you are. These may materialize due to aging, or they may be something that you're born with. ENT specialists can diagnose and treat the following conditions:
Ear (Otology)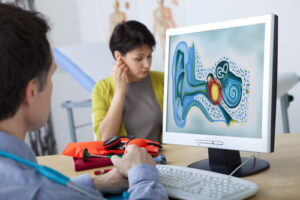 Both hearing and balance are essential to your everyday life. An ear, nose, and throat specialist treats all conditions related to the ears. These may include ear pain, infections, hearing loss, ringing in the ears, dizziness, and more.
Nose (Rhinology)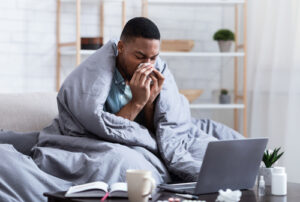 Your nose helps you breathe. It's also structured to keep out harmful allergens, dirt, and other foreign substances.
You may benefit from visiting an ENT specialist if you have allergies, sinusitis, rhinitis, and sinus headaches. An ear, nose, and throat specialist can also treat nasal congestion, deviated septums, recurrent nose bleeds, polyps, and skull-base tumors.
Throat (Laryngology)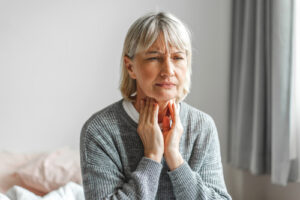 If you suffer from any disorders that make it more difficult to swallow or speak, they can negatively affect your health and overall quality of life. Seeing an otolaryngologist can help manage and treat throat disorders.
These include gastroesophageal reflux disease (GERD), infections, soreness, hoarseness, airway disorders, trapped foreign body, throat tumors, and other concerns.
Sleep
Getting a good night's sleep is essential for all aspects of staying healthy, including restoring your mental and physical health. Some of the many benefits of getting at least seven or eight hours of rest every night include:
Strengthening your immune system
Fortifying your heart
Reduce your likelihood of gaining weight
Increase productivity
Improve your mood
When you don't get enough sleep, this can have severe consequences on your health. Potential problems linked to sleep deprivation are fatigue, premature wrinkles, obesity, poor memory, and impaired judgment.
Other adverse effects are high blood pressure, obesity, depression, impaired immunity, heart failure, heart attack, and stroke. It's essential to see an ENT specialist if you have trouble sleeping. You may have a sleeping disorder, sleep apnea, or another treatable concern like an airway obstruction.
Head and Neck/Thyroid
Your head and neck house some of the most critical organs in your body. These organs are also more prone to developing cancers and tumors.
You can receive an accurate diagnosis followed by individualized treatment from an ENT doctor at Chicago ENT for deformities, trauma, and infections affecting the head and neck. They can also treat Grave's disease, thyroid disorders, and neck masses.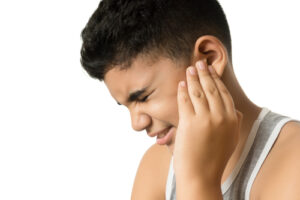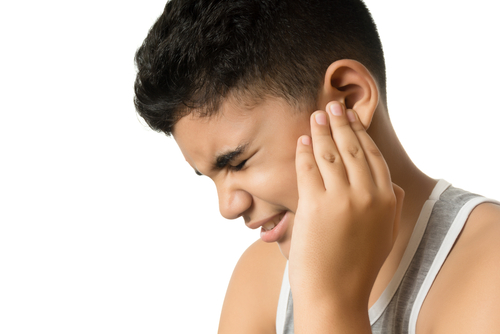 Pediatrics
If your child suffers from continued ear, nose, and throat problems, they may benefit from seeing an ENT specialist. At Chicago ENT, our pediatric otolaryngologist is Dr. Colman.
Dr. Colman is board-certified and has extensive experience from his time at Boston Children's Hospital. Pediatric otolaryngologists treat ear, nose, throat developmental delays, head and sinus pains, and communication disorders.
Facial Plastic Surgery and Reconstructive Procedures
At Chicago ENT, you'll find a team that can help you look your best by performing cosmetic and reconstructive procedures. Congenital disabilities, side effects of some medical conditions, and facial trauma due to an accident can result in disability, permanent disfigurement, and chronic pain.
Disfigurement can also lead to emotional distress, post-traumatic stress disorder (PTSD), and depression. In addition to trauma reconstruction, an ENT doctor specializing in facial plastic surgery can also perform head and neck cancer reconstruction.
Ear, nose, and throat specialists treat facial paralysis, ear deformities, cleft palates, hair loss, and drooping eyelids.
Procedures Performed by Otolaryngologists
Otolaryngologists perform different procedures, depending on the needs of their patients. At Chicago ENT, we treat many conditions, from hearing to facial reconstruction, sleep apnea, and much more. Our surgeons may recommend procedures like:
The Baha® Bone Conduction Implant System
The Baha® Bone Conduction Implant System is surgically implanted in the ear by your surgeon. Patients who've lost most or all hearing in one ear and can't wear a traditional hearing aid can benefit from the Baha® System. However, the other ear must have almost normal or good hearing.
Some patients cannot wear hearing aids consistently or can't wear them at all. This may be due to congenital ear defects, outer ear conditions, or chronic middle ear. If this is the case, they may also qualify as good candidates for the Baha ® System. But to be eligible for the procedure, the ear should have a cochlea that can hear at a moderate level.
Balloon Sinuplasty

Balloon Sinuplasty is a state-of-the-art procedure that enhances sinus drainage without interfering with the surrounding tissue. The minimally-invasive procedure unblocks sinus openings, leaving patients with improved symptoms of sinusitis.
Inspire Therapy
Inspire Therapy is a new treatment available for sleep apnea patients. It is best for those that haven't had success with other treatment methods. Inspire is an implantable device that stimulates the hypoglossal muscles while sleeping to improve sleep apnea symptoms.
These are only some of the many procedures that the ENT specialists at Chicago ENT regularly perform on patients. During your initial appointment, your doctor will develop a treatment plan that provides you with the most relief possible.
ENT Specialists at Chicago ENT
The ENT specialists at Chicago ENT are experts at diagnosing, managing and treating symptoms and conditions that affect the ear, nose, and throat.
Are you considering seeing an ENT specialist? Request an appointment with the experts at Chicago ENT in Chicago, IL, today!