Romeo Shoshoo, a Chicago ENT patient, suffered through daily episodes of
falling asleep suddenly, even while walking
"Inspire is the very best option we've ever had for treating patients with obstructive sleep apnea." – Chicago ENT Medical Director Michael Friedman, MD, a pioneer in sleep medicine.
5-20% of adults are affected by obstructive sleep apnea, per sleep test results
40% of Americans get less than 7 hours of sleep a night
Romeo Shoshoo, 61, of Skokie, missed every graduation of his three children. "Every morning, I would start walking then suddenly my eyes would completely shut; it was dangerous," said Shoshoo, whose transportation career abruptly ended 30 years ago following the onset of obstructive sleep apnea.

During the past year, Shoshoo, a Chicago ENT patient, has restored his quality of sleep, averaging more than seven hours a night thanks to Inspire® Upper Airway Stimulation therapy, a relatively new treatment option for obstructive sleep apnea.

"Before Inspire, my wife Susan and I spent 30 years sleeping in separate bedrooms due to my horrendous snoring," explained Shoshoo. "CPAP was too uncomfortable and no matter how cold it was in our home, I would sweat heavily." According to studies, roughly half of all patients that begin Continuous Positive Airway Pressure (CPAP) therapy eventually stop using the device as prescribed.

Sleep deprivation and a lack of oxygen during sleep can cause short- and long-term health risks, including heart disease, heart attack, stroke, depression, and memory loss.

"Inspire is the best treatment option we've ever had for treating obstructive sleep apnea," said Michael Friedman, MD, founder and medical director of Chicago ENT, one of only a few otolaryngology groups in Illinois to provide the FDA-approved Inspire therapy. Chicago ENT is an advanced center for sleep specialty care with four locations across Chicagoland.

Minimally invasive Inspire therapy is the first implantable device that treats obstructive sleep apnea. It is intended for people who are unable to use or get consistent benefits from CPAP. During sleep, Inspire monitors every breath. Based on the person's unique breathing patterns, the system delivers mild stimulation to the hypoglossal nerve, which controls the movement of the tongue and other key airway muscles. By stimulating these muscles, the airway remains open during sleep. The system essentially keeps the tongue "awake" while the patient sleeps.

"We've come a long way with obstructive sleep apnea treatments," added Dr. Friedman. "The concept of creating space in the throat has been really challenging. And fortunately, Inspire therapy has dramatically changed peoples' lives."

"I'm thrilled with the results I've had with Inspire," said Michael Diaz, 52, of Mount Prospect. "I tried everything, CPAP, two dental appliances. Nothing worked for me. Dr. Friedman completely changed my life with Inspire. I'm averaging close to eight hours of sleep, and I'm getting deep sleep and dreams too, which I've never experienced in my adult life."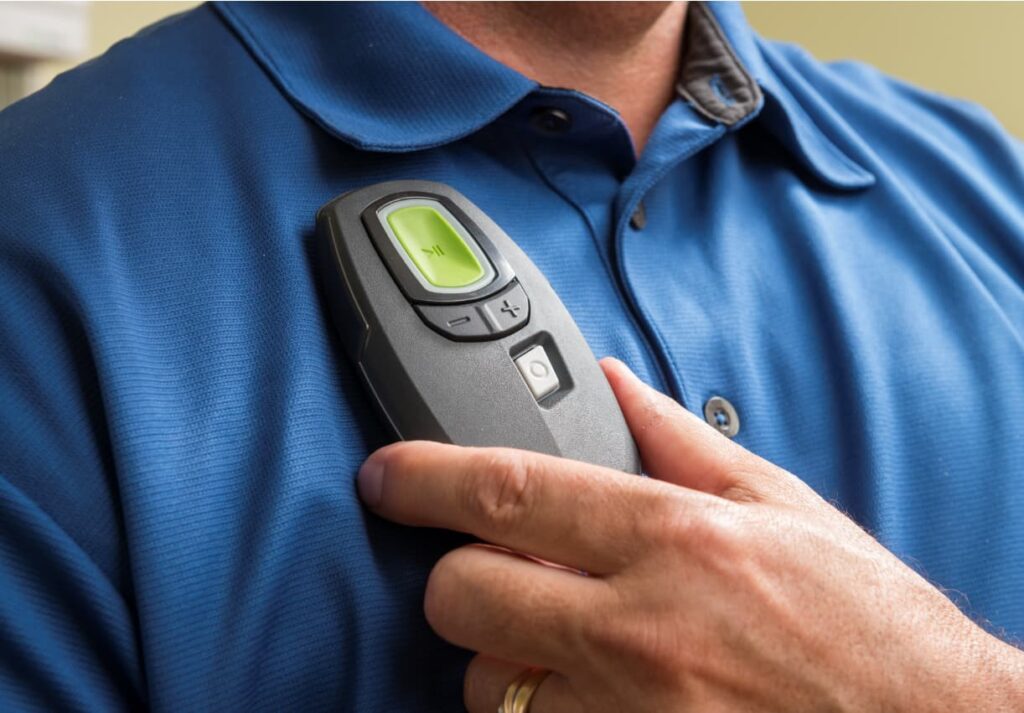 According to Inspire Medical Systems, the manufacturer of Inspire therapy, studies show patients using the therapy experienced significant reductions in obstructive sleep apnea events (a 78% reduction in sleep apnea events per hour), increased daytime activity levels, and reduced daytime sleepiness.

Inspire therapy utilizes a small generator, a sensing lead, and a stimulation lead. Treatment is controlled by a small handheld sleep remote. The remote turns the Inspire therapy on before bed and stimulation are turned off when the person wakes up. The remote can increase or decrease the stimulation strength.

Inspire therapy is for an obstructive sleep apnea patient who:
has moderate to severe obstructive sleep apnea
is unable to use or get consistent benefits from CPAP
is not significantly overweight
is over the age of 18
Shoshoo's wife, Susan, is much happier, "I got my husband back! Imagine 30 years in separate bedrooms. I'm so happy for him, for all of us." Learn more about Inspire sleep apnea therapy here.
ABOUT CHICAGO ENT:
Since 1977, Chicago ENT is focused on the mission of bringing full-spectrum ENT care to our patients, through integrated, comprehensive care for sleep apnea, thyroid, and parathyroid disease, and all diseases of the ear, nose, and throat. Founder and medical director Michael Friedman, MD, is a world-renowned otolaryngologist and sleep specialist who has authored more than 200 academic articles and textbook chapters. Chicago ENT specialists see patients at four locations in the Chicago area: Lincoln Park, Bucktown, Chicago North, and Skokie.